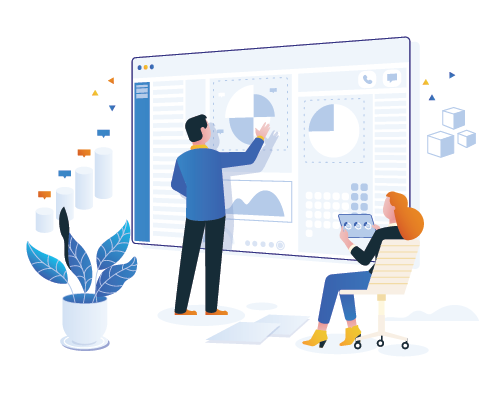 Testimonials & Client List
Our Clients Don't Lie…Bcz they have Experienced our Services
We are friends of Startups and Small Business…!!!
Testimonial
Don't just take our words, See what our client says about our work
TechDynamite and I have worked together for over 5 years. They are extraordinarily responsive and cares.
They take feedback well and welcomes input with the utmost professionalism. I have continued to work with TechDynamite because they have made an enormous difference in my business-helping me with all aspects of my online presence. The team is fair and knows what they are doing.
I highly recommend TechDynamite, Their founder Abhay is always someone of the highest integrity.
From a long time, we are in search of reliable and professional Web Developer & Web Marketing Company, I honestly feel that my search had ended now, Abhay Panchal has top-notch Creative Idea, Very supportive and Experienced person, They are responsible professionals for Marketing and Technology. Everything looks just like I had hoped! it has come up as one of the most outstanding Web Site, Great Job! It looks Top Notch and Very Professional. Keep up the Great Work Thank you Team Tech Dynamite.
​Techdynamite played an influential role in creating my business website. Their sleek designing skills wrapped with prompt replies and feedbacks made it easy for me to get my business running in good time.
TechDynamite, under the leadership of Mr. Abhay Panchal, has a long long way to go. They offer a complete package for your product promotion which is professional, customized, economical, and also trendy. Highly recommended for startups, young entrepreneurs looking to promote their business & business who wants to have a professional but outsourced dedicated marketing strategist.
We were looking for the right Digital Marketing and Technology partner, and we feel great working with TechDynamite. They have launched our E-Commerce website in just a couple of weeks, planned a great marketing strategy, and executed so well that we got flooded with the orders in 2-3 weeks of our website launch.
All credit for the success of our Brand Eco-Friendly Ganpati goes to Abhay Panchal and TechDynamite team.
TechDynamite has done amazing work in setting up our company's digital media strategy. The creativity and vision they brought were outstanding. They provided us with a solid strategic plan and have interacted with us very well. Abhay is someone that takes his profession very seriously but definitely knows how to have fun as well. That quality has made our working relationship very enjoyable.
Our Clients
Startups, SMEs to Corporate we have worked with various brands and help them to achieve their goals.